SoFaKiGluka
Evil Hero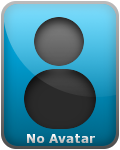 DevPro Username : No Have one


DN Username : Main: Sofaki
Second: (XD) SoFakiGluka

Duel Points : 100


Posts : 4


Age : 23


Join date : 2013-07-07
---


Subject: [Competitive] Macro Rabbit Skill Drain Anti-Meta Sun Jul 07, 2013 9:38 pm

---

Hi, everyone, I share you my deck in real deck, and I would like to know if you can give your opinion.

Monsters: (17 Cards)

2x Rescue Rabbit
3x Gene-Warped Warwolf
3x Sabersaurus
3x D.D. Survivor
3x Beast King Barbaros
2x Thunder King Rai-Oh
1x Neo-Spacian Grand Mole

Spells: (7 Cards)

3x Mystical Space Typhoon
2x Pot of duality
1x Dark Hole
1x Book of Moon

Traps: (17 Cards)

3x Macro Cosmos
3x Compulsory Evacuation Device
2x Mirror Force
2x Bottomless Trap Hole
2x Torrential Tribute
2x Skill Drain
1x Solemn Judgment
1x Solemn Warming
1x Starlight Road

Totol: 41 Cards

Extra Deck:

2x Evolzar Dolka
2x Evolzar Laggia
1x Number 50: BlackShip of Corn
1x Starliege Paladynamo
1x Number 39: Utopia
1x Number C39: Utopia Ray
1x Gem-Knight Pearl
1x Number 16: Shock Master
1x Maestroke The Symphony Djiin
1x Stardust Dragon
1x Hieratic Sun Dragon Overlord of Heliopolis
1x Steelswarm Roach
1x Blade Armor Ninja

Side Deck:

3x Kycoo The Ghost Destroyer
2x Skill Drain
2x Banisher of the Radiance
2x Max "C"
2x Really Eternal Rest
2x Shadow-Imprisoning Mirror
2x Light-Imprisoning Mirror

So what do you think about that?