Lost Prophet: Genesis
Spiritual Faction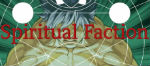 DevPro Username : n/a


DN Username : Friedrick of Valor

Duel Points : 100


Posts : 85


Age : 20


Join date : 2013-02-23
---


Subject: Change of Pace Thu Mar 21, 2013 9:45 pm

---

After an encounter with some friends and other characters from my past, I realized a lost part of myself.
Cutting through all of the side-story and exposition, I'd like to diffuse any tension and announce that everything will be okay. Just a simple shift.

On DN, I'll be switching from my old account : AwkwardlyPlacedWink
To my new account:
Friedrick of Valor

Still up for a duel, any time.
Still classic Gen.

That'll be all for now

Peace off!
BlackLeg-Sanji

DN Username : BlackLeg-Sanji

Duel Points : 100


Posts : 247


Join date : 2012-07-30
---


Subject: Re: Change of Pace Fri Mar 22, 2013 2:27 am

---

Moved to proper section. Annoncement section is used from imprtant announcements about matter that are going on with the Academy

__________________________________

Quote :

@ Omega : this is a war...not a parade
Lost Prophet: Genesis
Spiritual Faction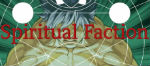 DevPro Username : n/a


DN Username : Friedrick of Valor

Duel Points : 100


Posts : 85


Age : 20


Join date : 2013-02-23
---


Subject: Re: Change of Pace Sat Mar 23, 2013 12:14 am

---

My apologies.

I simply wanted to clear some confusion on the name change




__________________________________


Because you can't spell "Geniuses" without Genesis
Sponsored content

Subject: Re: Change of Pace

---